32 to 28
That's right, compared to most of my friends, I have exactly 28 strong and healthy teeth.

Where did the rest of them go?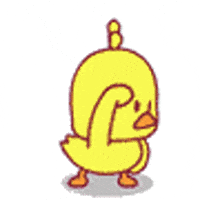 They didn't, I had them pulled out within 2-3 weeks around three years ago to have the rest of them corrected. I was being prepared to wear braces; metal pieces that would be trapping my poor teeth and forcing them to be rooted to a whole new position for the next two very long years.
Unrolling deeper into history, I actually had really bad teeth throughout my childhood before I had the braces on. Although several were almost perfectly in line with each other, my two upper front teeth (Or rabbit teeth as my mum used to call them) were crooked to the front and there was a rather prominent gap in between. But the biggest issue was that two of the "rabbit teeth" that I had back then were cutting my lower lip.
The funny part about having all 4 of my perfectly healthy teeth pulled out was basically the whole aspect of it, particularly when the last 2 teeth were removed on the same day. The dentist injected this HUGE needle into my gum (which hurt like....) to numb the pain that was to come not long after. While they waited for the numbness to take over, I laid down on the chair thinking what on EARTH did I sign up for and whether it was going to be worth it. But you know, everything was paid for so there is no return from it. It was too late.
My mum had herself comfortably seated nearby to watch the whole procedure, in case anything goes wrong. There wasn't of course but the time for one tooth to be successfully pulled out was excruciating. Again, I didn't feel any sort of pain while the dentist had this scary looking surgical tool into my mouth and twisting my tooth out. But my mum almost lost it after seeing all the blood that came out.
The last tooth was super stubborn (must have gotten it from me) as it took her 20-30 minutes to remove it. And when it did come out, it was priceless. The dentist probably took a few minutes (as I lay down bleeding waterfall of blood from my gum) appreciating my tooth. It was unusually long which was probably why it took so much time and energy to have it removed. She requested from me whether she could bring it back to her country (Indonesia) and have it displayed. I agreed, just wanting to leave and sleep back home.
And that was the beginning of a series of changes that would affect my life later on. The thing about braces that people don't know about is that once you have it on, you develop new habits you didn't think was possible. For example, I was a very fast eater and I gobbled food like there was no tomorrow.
However, when the braces were on, I literally nibbled on food because I didn't want them to get stuck in between the metal braces (which is super annoying, you'll get me) and I was consistently worried if I didn't eat right, or even if the food wasn't suitable for the braces, something might snap. But no worries, I think it was just me because some of my other friends went on with their lives like usual. I was just the only paranoid one around.
I had monthly visits to the dentist to have the wires replaced and tightened. This was the most painful part of all. Eating soft things like soup and bananas were passable for me after each appointment because everything felt too painful to bite into. I had to give myself two days off of my favourite food just so that I could wait for the pain to ease a little.
BEFORE (Form 3) Ugh... those dark times
AFTER (Present)
However, 2-3 years later, I can smile like I deserve to. My teeth look great and the whole painful experience is over. So if you feel like you really need to wear braces like I did, and you don't have pretty teeth (like I did), then you should go for it. The result is worth all the pain. Medically and cosmetically.
How was your experience with braces?
:)